Continuous SEO on Google For Your Website By Alvayria Consulting
Introduction 
The saying "progress is the constant" Well, that's especially true in the world of SEO. The rules of search engine optimization on Google are constantly evolving, and if you're not keeping up, you'll get left behind. 
Many business owners make the mistake of investing in SEO once and then assuming they can sit back and relax. Unfortunately, that's not the case. The best way to achieve long-term success with SEO is to be continuous and consistent with your efforts.
In this blog, we'll discuss the benefits of continuous SEO on Google and how it can help your website rank higher in search results. We'll also share some tips for staying up-to-date with the latest SEO trends.
Why Is SEO Important for Your Website? 
If you're not constantly working on your website's SEO, you're doing it wrong. Why? Because the success of websites depends on SEO. Think about it! No one is going to find your website if it's buried on page three of a Google search. 
That's why you need to be constantly tweaking and updating your SEO in order to stay ahead of the competition. Although it's not simple, the effort is unquestionably worthwhile. So, what are you waiting for? Start optimizing your website today! 
How Does Continuous SEO Help Your Website? 
When it comes to SEO on Google, there is no such thing as "set it and forget it." In order to maintain your website's ranking in search engine results pages (SERPs), you need to continually optimize your website's content and digital marketing strategies.
That's where continuous SEO comes in. Continuous SEO involves regularly updating your website's content, links, and metadata in order to improve your website's ranking and visibility. This helps to ensure that your website remains competitive in a crowded online marketplace. 
Continuous SEO also means keeping a close eye on your website's analytics, making sure that all of your content is up-to-date and keyword-rich, and building strong links between your website and social media platforms. Even though it takes a lot of effort, the results are worthwhile. 
So, if you're looking for long-term results from your SEO efforts, continuous SEO is the way to go. By implementing a constant SEO strategy, you can ensure that your website remains at the top of SERPs – where it belongs!
What Are the Best SEO Practices for 2022? 
When it comes to SEO, the best practices for 2022 may be a little different than what they are today. So how can you stay ahead of the curve and make sure your website is optimized for the future? 
There are a few things you can do to make sure your site is ready for the next decade of search. First, focus on creating high-quality content that provides value to your audience. This content should be original, relevant, and helpful – and it should also be updated on a regular basis. 
You should also make sure your website is mobile-friendly, and that you are using the latest techniques and technologies for SEO. By following these tips, you'll be well on your way to ranking well in the search engines, no matter what the future holds. 
How Can You Implement Continuous SEO on Your Website? 
You may be wondering; how can I do this on my website. SEO is a vast and ever-changing field, so it can be challenging to keep up with the latest trends and changes in Google's search engine algorithm. Fear not, young Padawan – for we are here to help.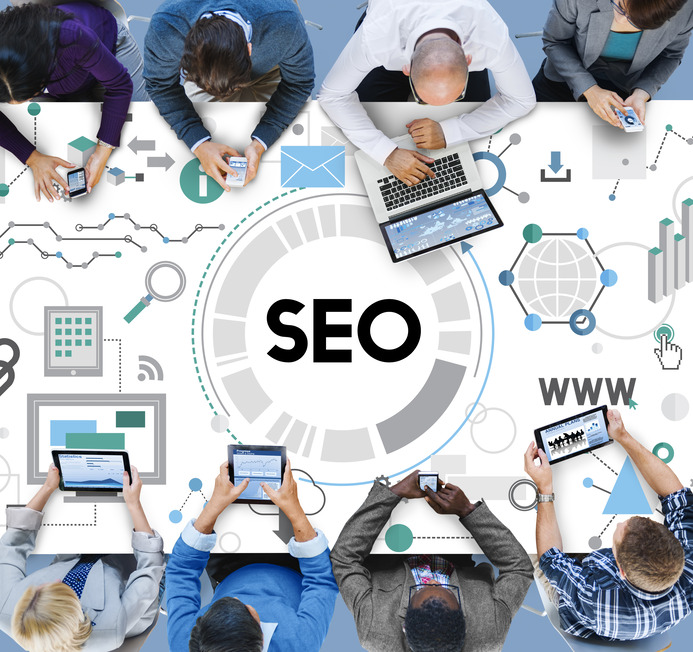 There are a few key ways that you can implement continuous SEO on your website. First and foremost, you need to keep your website updated with the latest content. This means regularly publishing fresh blog posts, articles, and other forms of content.
You should also make sure that your website's title tags and meta descriptions are up-to-date, and that your site's structure is optimized for SEO. Finally, you should always keep an eye on your website's search engine rankings and track your progress over time. 
What Benefits Can You Expect from Hiring an SEO Company? 
When it comes to SEO, you could say that the sky's the limit. With the right approach, your website can rank at the top of search engine results pages (SERPs) for years to come. And that's where a reputable SEO company comes in. 
But why should you work with an SEO company? What are the benefits? Well, let's take a look: 
SEO is an ever-changing landscape, and companies that specialize in it need to stay up-to-date with the latest changes and trends. 
SEO companies have access to resources and tools that most business owners don't have. 
They also have more experience when it comes to optimizing a website for search engines. 
SEO companies can help you achieve your business goals by increasing website traffic and improving your website's search engine ranking. 
Conclusion 
SEO is one of those things that you can't just do once and be done with. If you want your website to stay at the top of the search engine results pages (SERPs), you need to continuously work on your SEO strategy.
That's why a good SEO company can help you to rank higher on google. Alvayria Consulting will develop a long-term SEO plan for your website and help you execute it successfully. 
SEO on Google is a constantly changing field, so you need to be prepared to adapt as needed. By continuously working on your SEO, you'll stay ahead of the curve and maintain your top spot in the SERPs.